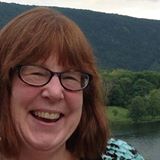 Cece Bozetarnik, EA
We are unable to receive emails from new clients — Please call.
Cece is the president of Business & Tax Consultants, Inc. She has a BS in Economics from Santa Clara University and a JD from Vermont Law School. Before coming to BTC in 2001, she practiced law and worked in banking. In addition to personal tax returns, she specializes in trust and estate taxes, and tax issues for not-for-profit organizations. She also assists executors and administrators with trust and probate accounting.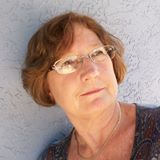 Janette U. Holton, MBA, EA
We are unable to receive emails from new clients — Please call.
Jan is the vice-president of Business & Tax Consultants, Inc. She earned her BS in Education from Castleton State College and her MBA from Southern New Hampshire University. After 20 years working in local government she joined BTC in 1997 as a business and tax consultant. Jan has been preparing tax returns since 1978 and is now semi-retired and spends much of her off season out of the office.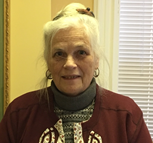 Barbara A. Taylor, MS
We are unable to receive emails from new clients — Please call.
Barbara earned her BA from Windham College and MS in Organizational Management from Antioch NE. She handles payrolls for household employees. In addition to personal tax returns, she also specializes in not-for-profit bookkeeping and tax reporting.


Abigail C. Tracy, EA
We are unable to receive emails from new clients — Please call.
Abbie earned her BS in Accounting from Lyndon State College in 2006 and has been with BTC since graduation. She specializes in small business taxes for taxpayers who file Schedule Cs. She is also a QuickBooks ProAdvisor, and helps people set up their QuickBooks to track small business income and expenses.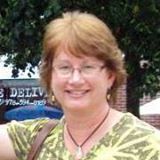 Mary Ann Gardner, EA
We are unable to receive emails from new clients — Please call.
Mary Ann earned her BS in Business Administration with a major in Accounting from Western New England University in 1982. She worked in corporate accounting for almost 20 years and started with BTC as our E-File Manager in 2006. In addition to preparing personal tax returns, she is knowledgeable in educational financial aid and the completion of the FAFSA process.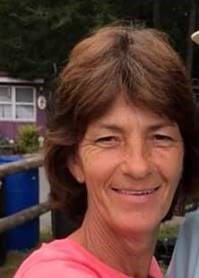 Karen Johnson
We are unable to receive emails from new clients — Please call.
Karen provides administrative assistance during tax season and has worked with us for over 10 years. She has helped move us into the 21st Century by scanning documents into our electronic filing system and is the receptionist on Saturdays and in the evening.


Ryan Gardner
We are unable to receive emails from new clients — Please call.
Ryan Gardner grew up in Vernon and is a student at Community College of Vermont studying business and accounting.  He has worked part-time at BTC for the last several years and is now preparing tax returns full time.

---
In Memoriam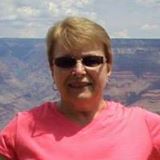 Donna Radcliffe 1944-2023
As all our clients and friends know, Donna was the face, the voice, and the heart of our firm.  Her death was sudden following a short illness.  It is hard to imagine how the hole she has left in the firm and our hearts can be filled. We know that you, our clients, will miss her terribly, also.  She loved every minute of working with you and was always happy to see you all again each year. ❤
Obituary
Donna went on her next journey on June 23, 2023, surrounded by her loving family at her home in Marlboro, Vermont. She lived her life to its fullest up to her passing, enjoying every moment. She was an explorer of life, hardly ever saying no to an opportunity and a chance to see or learn something new.
She was the daughter of Everett and Priscilla (Cullinane) of Bellows Falls and Westminster, VT. She was raised in Westminster and was a Bellows Falls High School class of 1962 graduate, where she was both a basketball player and cheerleader. She married Richard Radcliffe of Marlboro VT, at the Westminster Congregational Church on January 31, 1964. They were in their 59th year of marriage. They made their home in Marlboro, where Donna focused on raising her two daughters (Tisha and Susie) and was their enthusiastic cheerleader at sports events and in life.
She started her career working for Arnold White and managed his Marlboro gift shop location for many years. In the second half of her life, she became a partner and office manager of Business and Tax Consultants, Inc. of Brattleboro. She loved her work, colleagues and clients and the word "retirement" was not in her vocabulary. Donna formed so many wonderful relationships and memories through her work that her family is grateful for.
Donna loved her pets and owned many dachshunds over the years. She and her husband were avid gardeners. Donna thoroughly enjoyed many trips throughout the years, especially those with her family, whether the train trips when her daughters were younger to Washington, D.C., or trips to Boston to see the Red Sox, Boston Ballet Nutcracker Suite, or to Montreal, Quebec City, and cruises to Mexico. She liked all kinds of music and enthusiastically attended concerts with family and friends. Happily, she achieved items on her bucket list – Graceland (huge Elvis fan), seeing Roy Orbison, Eagles, Emmylou Harris (3), Farm Aid, and more.
She is terribly missed, with her love continuing on in her survivors, husband – Richard, daughters – Tisha Radcliffe and husband Robert Michaels and Susie Radcliffe and husband Patrick Higgins, brother – Nelson Garland (Susan), sister-in-law – Jane McCormick, along with many nieces, nephews, and friends near and far.
When we all wish to see her again, we will look for her in the many cardinals, hummingbirds, pheasants, and other winged creatures who constantly visit her yard. We will look for the bears to come and say goodbye.
❤ ❤ ❤ ❤ ❤ ❤ ❤❤ ❤ ❤ ❤ ❤ ❤ ❤❤ ❤ ❤ ❤ ❤ ❤ ❤❤ ❤ ❤ ❤ ❤